Disque 72 Buyers Mix Club (1:59:13)
Recorded 2015-09-29 - Aired on Purple Radio.
Download (Downloaded 18 times)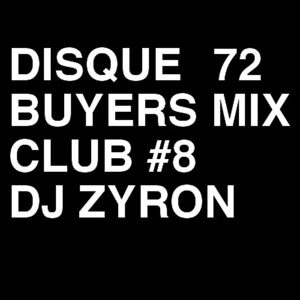 Belbury Poly - Farmer's Angle
Poolside - Next to You
Midnight Juggernauts - Ballad of the War Machine
Jack Pattern - Bango
Onion Display - Norzin Wangdu
Farbror Resande Mac - Hägringen
David Bowie - Love Is Lost [Hello Steve Reich Mix]
Rampi feat. Miss Bee - Feel It Burn [Ray Mang Remix]
Payfone feat. Tigerlight - Subcoinscient Lamentation
Junto Club - Freedom from the Known
BAR - Luna May
Dan Lissvik - Airwalk
Laid Back - Don't Step on the Grass [Remix]
Clarian - Open Your Eyes
Fernando feat. Lara Smiles - The Reason
Twin Sister - All Around and Away We Go [Hotel Motel Mix]
Tikua - Maculelé / Calango [Noema Rmx]
Jex Opolis - Sharing
Private Agenda - Déjà Vu
Love & Money - Strange Kind of Love [Chris Coco Balearic Remix]
The Diaphanoids - What the Fuck Do You Want with Us Earthlings?