DJ Zyron Live on ISFM 2013-01-26 (4:34:50)
Recorded 2013-01-26 - An Interstate FM live stream.
Download (Downloaded 78 times)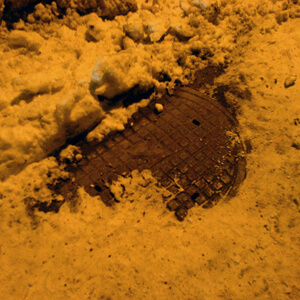 Unknown - Fragment
David Lasley - Euripides Meets the Shangri-Las
Radions Fågel Skivor - Storspov (Numenius Arquata)
Allez Allez - African Queen (Pour La Grace)
Richard Denton & Martin Cook - Theme from "Hong Kong Beat"
Eddie C - Tripping Into Darkness
E'Se - Scratch's Skank Pt. 1
Pye Corner Audio - November Sequence
Alvi & the Alviettes - I'll Go To
Small Black - Despicable Dogs [Washed Out Remix]
Greenwood Rhythm Coalition - Regresar A Cali
Warbox Allstars - Nyah Man Soul [Wareika Special]
Vulcans - Star Trek
The Incredible Fly - The Incredible Fly
De La Soul - Piles and Piles of Demo Tapes Bi-Da Miles (Conley's Decision)
Meanderthals - Andromeda [Idjut Boys Mix]
Kord - I Play My Flute
Joxaren - Ritam Bluz
Pablo - Turn the Page
The Police - Voices Inside My Head
Stevie Wonder - Love Light in Flight
Ralph MacDonald - Play Pen [Moxie Edit]
The Legendary 1979 Orchestra - Your Eyes (Hey!)
Jyl - Computer Love
Soundpool - Makes No Sense
Dominatrix - The Dominatrix Sleeps Tonight
Scritti Politti - Absolute
Moses - We Just [New Mix]
ABC - The Look of Love [USA Remix - Dub Version]
Madonna - Holiday
M.C. Miker "G" & Deejay Sven - Holiday Rap [Instrumental]
Hipnosis - Windland
Delicious Allstars - Mooging Day
Yoko Ono - Walking on Thin Ice
To Rococo Rot - Wanted
Limonious - Hurri Up!
Dirty Minds - I'm for Pleasure [Lo-Fi House Quake]
Lindstrøm - There's a Drink in My Bedroom and I Need a Hot Lady
Hungry Ghost - Illuminations
Mouse on Mars - Schnick-Schnack
Curtis Mayfield - Summer Hot
Willie Colon & Ruben Blades - Plastico [Razor Blade Disco Cut]
Leandre DJ - Touchez La Femme
Candido - Thousand Finger Man
Porks Watch - Millions Toes
Michoacan - Back Breakin'
Duran Duran - Faith in This Colour
Models - J.R. Robot
Digital Game - I'm Your Boogie-Man [Swedish Re-Edit]
Moon Birds - Astro 9 [AO Edit]
The Immortals - Warlord [Part II]
Dance Reaction - Disco Train [Morgan Geist Caboose Mix]
Jonny Rock & Luke Solomon - Megamixx
Trentemøller - Le Champagne
Guess Who - La Tortu
Street Corner Symphony - Symphonic Tonic
Ennio Morricone - Teorema [Chicken Lips Dub Mix]
Aswefall - Ride [Chloé's Broken Leg Mix]
Subtle Houzze - Magic Phantasy ['92 Edit]
Heaven 17 - Play
Prince & the Revolution - When Doves Cry
Joe - How Can I Resist
Bonnie Bianco - Hideaway
Aesop's Fables - ?